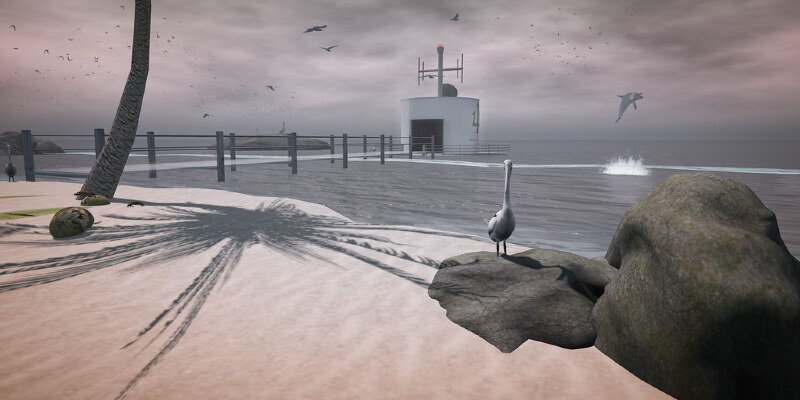 Graphic designer Karlijn de Jong functions with color all day long. When she arrives home, she prefers to unwind at a "calm, delicate surroundings," she states. Words: no vivid colours, please!
Drawing from strong Scandinavian influences and a beige palette of black, white and gray, de Jong created a fuss-free escape in her Netherlands high-rise apartment she shares with husband Pieter Horvers. Their super-refined color palette also helped calm and concentrate them as they found their rental unit only six weeks prior to the birth of the son. They had the meditative state since they installed new floors, painted the walls and pulled everything together in only two weeks.
in a Glance
Who lives here: Karlijn de Jong, Pieter Horvers and their son, Finn
Location: Tilburg, The Netherlands
Size: 110 square meters (about 1,184 square feet); 2 bedrooms, 1 bath
Holly Marder
De Jong enjoys mixing accessories from her favorite Scandinavian brands, including House Doctor, Muuto and HK Living, together with Ikea furnishings. Even though cool tones of white and gray dominate the clutter-free space, candles, cushions and throws add warmth. "I am quite attracted to the Nordic style which is based mostly on light and subtlety," says de Jong. "White, gray with wood accents form the style I am most attracted to."
Sectional: Månstad, Ikea; rug: Diamond, Naco Trade; white wooden stool: Kruk Harm, Leen Bakker; white metal blossom: Karwei; floor lamp: Atlas, Woon Express
Holly Marder
A strong oak table with fresh modern lines and a mix of replica Eames chairs floor the couple's dining area. A potted olive tree at the corner provides some nature.
Table: Bigboy, Steigerhout Stunter; gray cutting board: HK Living; teapot and teacups: Hoganas Keramik; pendants: Workshop (grey), HK Living; curtains: Hema
Holly Marder
They decorated this nook off the living area with handmade paper pompoms to their newborn son, Finn.
The floors are laminate.
Ladder: Tierlantijn; retro automobile: Marquant; postcard: Postcard Oh Baby by Maren Losing, April and May; playpen: Brent, Bopita
Holly Marder
Horvers and de Jong functioned with Steigerhout en Zo to personalize a stock Ikea TV unit using a bit of wood trim to size. The new unit exhibits a group of vases. De Jong found the small vase in a thrift store and spray painted it a matte black.
Floor decoration: Tripod Wood White, Zuiver; TV cabinet: Bestå, Ikea; concrete vase: 101 Woonideeën; green vase: Hema
Holly Marder
Black countertops and white cabinets original into the space luckily fit in perfectly with all the couple's color scheme.
Measure blossom: Bekväm, Ikea; print "You Make me Happy," Paqhuis
Holly Marder
This locker cabinet is one of Jong's favorite pieces and gives much-needed storage at the home office. "it is a little tough and industrial but not too much, and it's white," she states. "I simply love white. It is clean, it's crisp, and with not a great deal of natural light it can lift the mood of a space"
Cabinet: Locker White, HK Living; cable basket: Leenbakker; paper bag: Merci Paris; gramslass boxes: PM 0322, House Doctor
Holly Marder
De Jong's house office space is nestled behind the living area and next to the kitchen. Here, she works on her graphic layout and projects because of her webshop, Paqhuis, she manages with friend Femke Brooks. A muted pink framed calendar provides a hint of femininity to her signature color palette.
Desk: Linnmon/Finnvard, Ikea; poster: Snug; framework: Ribba, Ikea; cable basket: Leenbakker; lamp: Wood Lamp by Taf Architects, Muuto; seat: Eames replica; faux sheepskin: Rens, Ikea
Holly Marder
An entryway vignette sets the tone to the flat's monochromatic scheme.
Dresser: Malm, Ikea; print: Elephant; framework: Ikea; cardboard vases: Snug; lightbulb pendant: Muuto
Holly Marder
The main bedroom also includes the calming minimum palette. De Jong had the gray color on the wall behind the bed combined at a nearby hardware shop.
Bed: Ikea; bed linen: Hema; throw blanket: Fresh Home Collection; nightstands: Marktplaats; lamps: Leitmotiv; wardrobe: Ikea; prints: "You've Got Style" by Maren Losing, April and May; "You Make me Happy," by Paqhuis
Holly Marder
De Jong says that she retains clutter at bay using constant editing. "I clean the house often and edit the space frequently to make a calm space. If I really don't like something, I eliminate it," she states. "I use a good deal of storage to stash away unsightly things."
Dressers: Malm, Ikea; white vase: Hella Jongerius for Ikea; paper bag: Merci Paris; framework with Finn's footprint: Ikea; cable blossom: Cees Braakman for Pastoe; gray plaid: H&M; rug: House Doctor; prints: "Clean up Your Mess," House Doctor, Postcard Heart, April and May
Holly Marder
When designing Finn's nursery, de Jong says, "I desired his room to suit the rest of the house so the color scheme could be white and gray, but I needed it to be sweet and calm at the same time."
De Jong customized the changing table/dresser with the addition of gray leather drawer pulls.
Wooden stool: Kenk Shop; Volkswagen van: Saartje; rocking seat: Eames replica; gray plaid: H&M; Altering table/drawers: Babydump; drawer pulls: Nu interieur | ontwerp; rug: Keet in Huis; pendant: Loods5
Holly Marder
Minimalistic accessories decorate the shelf above the baby's changing channel.
Print: "I Love You to the Moon," by Paqhuis; wooden shelf: VT Wonen; gray shoes: Gray Label
Holly Marder
De Jong exercised the same amount of restraint in decorating Finn's room as she did at the rest of the house. A soft shade of gray adorns a wall to provide the massive space warmth.
Minimalistic utilization of color, furniture and accessories keep the space clutter free, allowing Finn plenty of space to play and research as he gets old.
Bed: Babydump; wall decals: April and May; Query horses: Kidsonroof through Bijzonder Mooi
Holly Marder
A locker cabinet similar to this one in de Jong's home office can be used as Finn's wardrobe. A favourite sweater is exhibited on oversize button hooks. De Jong painted the toy wooden village above the cabinet for Finn to play with when he gets old.
Wardrobe: VT Wonen
Holly Marder
"There are items I want to see distinct," says de Jong, pictured here with Finn. "However, for now it's OK and we have made the very best of it and it feels like home."
See more photos of the house
Read more homes by style:
Little Homes | Colorful Homes | Eclectic Homes | Modern Homes | Contemporary Homes
Midcentury Homes | Ranch Homes | Traditional Homes | Barn Homes
Townhouses | Apartments | Lofts | Holiday Homes
---