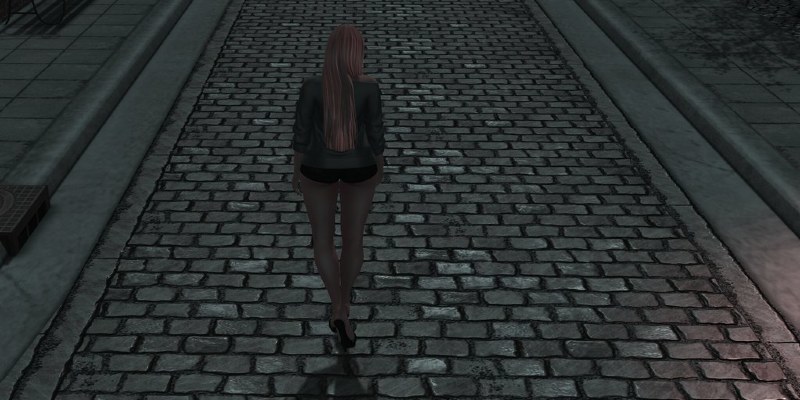 In designing my daughters' mixed nursery and "big girl" room, I hunted out products that carried my own aesthetic in the rest of the home in their space too, producing a magical sanctuary of serenity and sweetness. Granted, they're not old enough to have decorating opinions of their own, therefore I was able to work with a virtually blank canvas without railroading their unique styles.
Listed below are a few of the products that bridged the gap for me. I love that I would be happy to incorporate the majority of these products in my own room as well, however they still keep a wholesome dose of kid-friendly imagery and emotion. — Kelly from The Kitchen Designer
Annabel Duvet – $150
I've long admired this Annabel duvet from Serena and Lily. The rich colours and intricate bird motif feel festive and inviting. The piping adds a clean, custom made touch.
Love Mae
Swallows – $60
These fabric stickers are so sweet and delicate. The pastel colours and floral pattern of the birds result in a charming decoration. I placed them onto the slanted cape ceilings where I could not hang anything traditionally, and they fly over my daughter's mattress and accompany her into dreamland.
Ferm Living Shop
The Village Cushion 3 – $38
I can not get enough of those village pillows from a favorite store, Ferm Living. I could not resist picking up, and I am quite drawn to the easy layout and lovely colours. I can just imagine my daughter creating her own imaginary world around them.
Fine Little Moment
Pirum Parum – EUR 37
Mrs. Pear could not be sweeter. Despite her depression expression, there is something magical and cheerful about her. She makes me need to reach out and hug her and evokes a simpler time.
Serena & Lily
Sausalito Moses Basket Flax/Shell Trellis Sheet – $225
I received this as a gift for the birth of my second daughter — it's a long-coveted treasure. While I only use it intermittently for the intended function (a resting place for baby), I love it for amazing storage of blankets and other sundries. I intend to use it everywhere in the home when it's no longer in house of infant. The craftsmanship is impeccable; the layout is classic.
Famille Summerbelle
NYC Paper Cut Map Printing – $54.25
These prints of hand-cut city maps from Famille Summerbelle are equally at home in any room of the home. The colours are vibrant and the details are all incredible. Pick one up for your home city or the town of your dreams, and marvel at the glorious nuance and surprise.
Contemporary Kids Rugs – $490
I'm a huge fan of those Swedish, handwoven rugs in nurseries, and I'm not alone. They're popping up around blogland, perhaps due to their bright colours, easy-breezy texture and rugged nature.
Ferm Living Shop
Aristo Katt Picture – $45.95
This darling kitty print timber really pops against a neutral wall. Just a passing glimpse at him is sure to make both you and your child smile. What could be more joyful than a cat in a top hat?
Binth
Alphabet Poster – $85
I was incessantly on the hunt for a complex and original alphabet print. A lover of Danish design, I had to snag this print by Binth, in which each letter of the alphabet is represented by a distinct midcentury Scandinavian toy. The colours may appear on the masculine side, but it looks at home in my daughter's feminine nursery.
Shanna Murray Illustrated Decals
Spring Garland & Beyond Measure Tiding, Cursive – $40
I've included Shanna Murray's stickers in my ideabooks earlier, but I just cannot help my love for them. Their hand-drawn quality is indeed innocent and enchanting, and they look fantastic all around the house. I found this one particularly apropos for a kid's room.
Jess Brown Design
Coco-Inspired Rag Doll – $180
These Jess Brown dolls are really special. Though they cost a small fortune, I would love to have a single finely perched upon a shelf to respect always. The detail in the clothes and the craftsmanship are remarkable.
Fawn&forest
Children With Animal Masks by Kiki & Polly – $60
These sweet personalities make for quite a clever grouping. The pastel colours with a few wealthy pops of bolder shades translate beautifully into a kid's room and outside.
Decoylab
Birdies Clock, Large – $84
I love these Decoylab clocks for kids' rooms. I purchased a cute animal shape for my daughter, I then chose this whimsical version with the white oil overlay as the next in my own collection.
Stokke
STOKKE SLEEPI Crib-Bed – $799.99
Coming from a tiny Manhattan apartment, I loved the size and freedom of this Stokke crib. When baby outgrows the crib and toddler bed extension, it transforms into a table that is full-size. It's stylish and functional to boot.
Sweet william
Sweet Face Doll – $52
You simply can not beat handmade toys and dolls in the sweetness group. Their imperfections and handmade feel make for an instant heirloom and a thing that's sure to be treasured long after your child outgrows her Barbies.
ATSUYO ET AKIKO
Mask Messenger Bag – $35
This Brooklyn-based kids store has the most adorable, most interesting layouts, and this bag is no exception. They frequently pair rugged materials and neutral, muted shades with striking embellishments for a dynamite mix. I know I would frequently be "borrowing" this by my daughter.
MadeByGirl
Love Candy, Metallic Gold – $35
This print is easy, fundamental and to the point. What could be better? Select your color wisely, as this LOVE Printing by blogger Jen Ramos is sure to be a durable part in your house.
Kalon Studios
Caravan Dresser, Red – $1,395
This dresser stopped me in my paths. It's made from sustainable, FSC-certified timber, and it's available in multiple colours. I love the midcentury-reminiscent layout, pale wood and dab of colour. It's so stylish and unique.
Homemade Made
Vase, Green/Dark, Blue/Purple – $60
Don't be shy about bringing in ceramics and glassware into a kid's room, so long as they're set from reach. I love to bring a few fresh blossoms or sprigs of pine and pine in my daughters' room, and also this soaked, color-block vase is the best vessel.
ATSUYO ET AKIKO
Letter Cushion, Bonne Nuit, foil
This pillow is just another gem from Atsuyo Et Akiko — it has such a fitting message. I'll admit it: I'm a sucker for anything metallic, but the indigo and gold pairing is indeed fresh and "now."
Next: 10 tips for creating beautiful and functional children's spaces
---