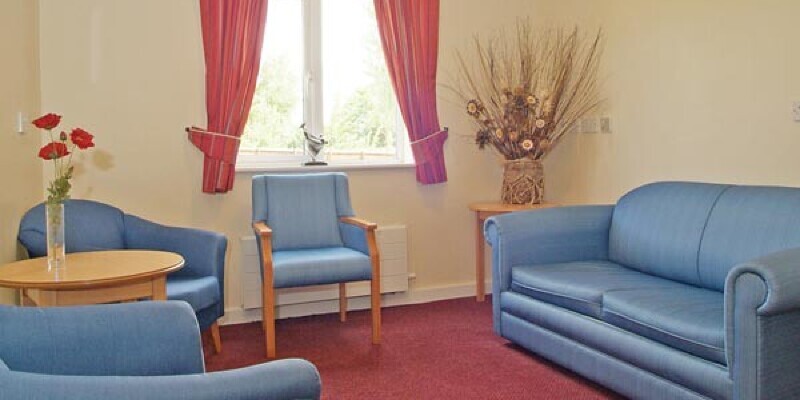 This is the time of season to get brunching, together with Mother's Day, bridal and baby showers and spring weddings galore. Throw a beautiful brunch filled with inspired patterns, vibrant colour combinations and global influences. Try mixing bold designs and colors on your spring table this season for a festive look that's certainly one of a kind. — Darlene from Fieldstone Hill Style
Mediterranean Salad And Dessert Plates – $7
I'm in love with these Spanish-inspired Atlas salad plates. They are playful due to the pattern and since they think away from the ring of the majority of salad plates. They would be perfect for layering and introducing pattern for your table.
MoMA Store
Modern Classic Thermal Carafe – $42
Bold and enjoyable, this thermal carafe by Ole Palsby is a portion of the group of goodies in the Museum of Modern Art. I love when artwork is beneficial! Who could not use a gorgeous, colorful carafe to maintain their hot drinks at the perfect temperature onto the brunch table?
Barneys New York
Daisy Hill Chinese Placemat – $78
I think this Chinese placemat is so very tasteful and distinctive. It would be lovely featured at the center of the dining table, beneath some colorful flowers. It would also include a fantastic layer if positioned atop a different cotton placemat of a contrasting color — I am thinking yellow.
Anthropologie
Burst Placemat – $16
I have been on the hunt for a few colorful yet versatile (and definitely watertight) placemats. These gorgeous cotton linen ones fit the bill perfectly. They would be a great addition to any springtime table.
Jayson Home
Geo Terrarium – $95
I really enjoy the idea of adding fresh greens to your springtime brunch. Flank every end of the table using these geo terrariums. They add instant modern geometry and the beautiful greens of spring.
Pier 1 Imports
Beaded Rock Napkin Ring, Coral – $4.95
These very affordable coral reefs napkin rings are the perfect jewelry for the brunch. They include texture, colour and glam in one fell swoop. I'd pair them with a contrasting colour napkin, possibly kelly green or mustard yellow.
Jayson Home
Ada Napkin – $10
The pattern on this cotton Ada napkin is stunningly beautiful. I adore its tribal feel, rich golden tone and wash-worn colour. They are printed using hand-carved teak wood cubes, and nothing beats the expression of something hand-crafted.
lillie
Mix & Match Serving Bowl – $65
This lovely serving bowl is handmade in Tel Aviv. It is shallow and offers a host of serving choices. I love how it adds a gentle, cool contrast to some of the other items in this group. It would be a fantastic layering piece in the center of your spring table.
Pine Cone Hill
Encaustic Fuchsia/Orange Napkins – $38
I'm simply in love with the colors and pattern on these fuchsia and orange napkins. They would add energy to any spring brunch. Pair them with an enjoyable napkin ring, and how can your visitors help but grin?
Jayson Home
Moroccan Dessert Plate, Black and White – $18
This Moroccan dessert plate brings daring pattern for your brunch. When playing with colour, don't forget to add some white and black for contrast and to help the colors pop. I'd place this dessert plate atop a larger turquoise plate. Then I'd place both on an enjoyable yellow placemat.
Connected Fair Trade Goods & Gifts
Fair-Trade Handmade Ruffled Apron – $33
I am pretty sure that this apron would instantly make me the life of the party! It is just appropriate for your hostess of a brunch, no? Plus, you can feel pretty and good at precisely the same time: This attractiveness is fair-trade and ecofriendly.
West Elm
Porcelain Hurricanes, Floral – $29
Add some light to your brunch — it's never too early for mood lighting! The dancing and flickering candlelight will look so lovely massaging the pretty design of the ceramic hurricane lanterns. I'd place one at each end of the spring table.
C. Wonder
Ikat Cloth Napkins – $28
Washable, bright and adorable, these cotton ikat napkins are mythical. They are the perfect spring green for practically any type of brunch affair.
Anthropologie
Evenings at Quito Dinnerware – $12
I'm really digging this earthenware dinnerware collection. It features an wonderful mixture of colors that could inspire amazing table settings for a long time to come.
Contemporary Serving Trays – $24.95
I can think of a dozen different uses for this beautiful faux croc tray for brunch. Twist your own centerpiece atop it, maintain it filled with finger sandwiches in your sideboard or, on top of that, use it to serve all those mimosas.
Serena & Lily
Cayenne Cadiz Placemat – $78
This Cayenne Cadiz placemat is a wonderful foundational piece for setting a gorgeous table. I love the cutout corner design; it creates for such a crisp and sophisticated look.
Connected Fair Trade Goods & Gifts
Hand-Painted Enamel Vibrant Floral Tumblers – $35
These hand-painted enamel floral tumblers are simply entertaining, fun, fun. They can shake up even the dullest of table settings. Of course, I love that they're fair trade.
West Elm
Playa Glass Pitcher – $24
This Playa glass pitcher is a simple piece, but it would come alive when stuffed with colorful contents. I love that it perfectly offers a citrus screen, but I dream of how lovely it would look filled with pink grapefruit juice and sprigs of fresh mint.
Barneys New York
Kim Seybert Vague Double Old Fashioned Glass – $49
For a more colorful spin on the ombré fashion, I love the idea of adding these blue/green eyeglasses to my spring table. They feature a fade from emerald to light aqua. Lovely!
C. Wonder
Green Ikat Dinnerware – $10
For a legitimate punch of pleasure in your own spring brunch table, why don't you become gutsy and go with a green ikat dinnerware collection? I'd love to combine some of these pieces. The teacups alone would include pattern and colour.
Next: Create a Wedding Memorable Having a Bridal Shower Brunch
---