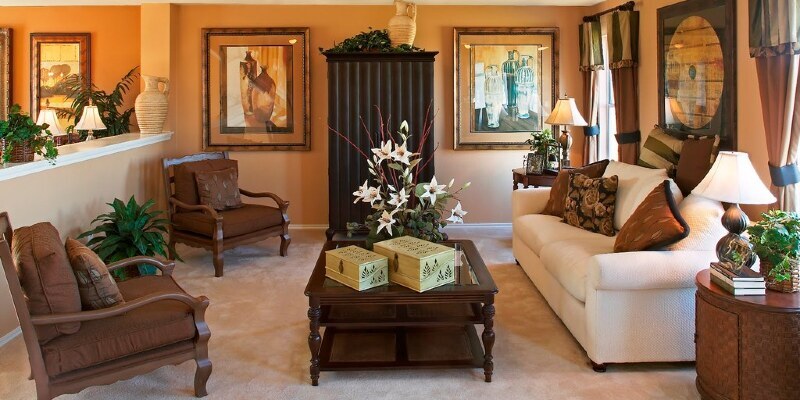 I hit the present show at AmericasMart here in Atlanta this week and brought back a couple of images of fun home décor items and tendencies found there. The effect of Etsy was quite apparent, as vintage and handmade appearances were prevalent. In terms of color, everything seemed to be left in black and white or bold color, with not much in between. Exotic creatures (yes, birds are still everywhere) and exotic taste are also very popular as ever. Here are six trends that show no signs of slowing down anytime soon.
1. Folk art and lawn art. One thing that I adore about the temporary booths is locating crafters and folk musicians that I might not have found differently. Bottle cap artist Donna DiGiorgio has many watering holes collecting bottle caps for her, and she turns them to entertaining folk art creatures that I'd really like to hang on my screened-in porch or by a tree in the backyard.
2. Elephants. At Sugarboo Design's showroom, enchanting throw pillows and art displayed messages and images of enchanting animals, in black and white with a few bright colours thrown in. The products appear to have taken a letterpress-card appearance and translated it to living rooms.
The Sugarboo Designs showroom is indeed beautifully merchandised I would move in and live there when I could. I've admired many of the things before, and it had been fun to see all of them in one area. You may recognize the framed You're My Sunshine art from this particular children's bathroom.
3. Coastal influence. A booth filled with vibrant pillows at Dillworth & Dorsey celebrated bold images and coastal themes.
She Crab Lamp from Hampton Row is a crochet thing that's executed with elegance. It's accessible with a foundation of oil, mahogany or driftwood, and it is also available with an off-white crab.
4. Moroccan style. Exotic things with North African layouts show no indication of waning in popularity. Market Street Candles, housed in intricate Moroccan glasses, are a fantastic way to bring an exotic touch. Additionally, they smell heavenly.
Read more Moroccan designs
5. Exuberant color. Waylande Gregory's work is the epitome of eye catching; since I whizzed from the Codarus showroom I literally stopped in my tracks and backed up after catching this arrangement from the corner of my eye. I also snapped a closer look at the tiger/zebra shelf.
6. Classic style. Patinated items nevertheless have luster; it was a real treat to view everything Vagabond Vintage offers in person. All these lockers out of India, with their own glass doors, aged exteriors and bright red interiors were calling my name.
7. Industrial chic. Component of the vintage look is industrial things like these boxes and metal tables, and lighting fixtures that use Edison bulbs.
I can't discuss this picture, not mention Vagabond Vintage's lovely hand-painted plates in black and white (shown previously) and in bold color combinations .
Just some AmericasMart entertaining; I assume Atlanta is the only city outside of Dallas where you can spy Christmas cacti served up in bright ceramic cowboy boot vases. This is a window from Kalahou.
8. Finally, I loved the message at the showroom for Design Legacy from Kelly O'Neal, adopting the Portlandia show's parody of all things birded.
More:
Typography Makes Itself at Home
Be Bold, Be Brave With Color
So Your Style Is: Industrial
---