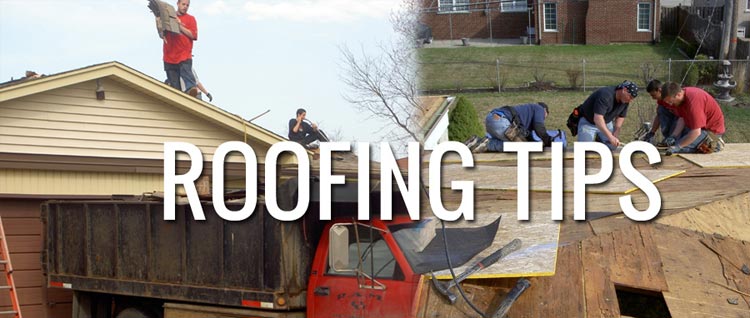 Looking to become more self-sufficient in maintaining your home? Start with your roof by applying these eight useful maintenance tips from the pros, and you won't have to pay a handyman for the small roofing Tempe jobs again.
Think Safety First
While you may want to fix a leak as soon as it starts, it might not be a good idea to go on the roof after a spell of rain or snow, as you may easily slip and fall. It's better to be patient and wait until the weather clears up so that you can make your way safely to the roof and take your time to fix the leak. It's also a good idea to always work with a friend when fixing a roof leak because anything can happen. Use a harness as well to avoid hard falls, and don't forget to wear shoes with rubber soles to avoid slipping too.
Clean Your Gutters
Be sure to clean your gutters on a regular basis to avoid excess build-up of water and debris that can cause Tempe roofing leaks.
Spray the Roof
Sometimes the best way to find a leak is to spray the roof all over until you come across the problem area. For safety sake, wait until the winter has passed before you try this tip, as it's quite dangerous to spray the roof in freezing weather.
Avoid Dry Rot
Dry rot typically occurs when there's lack of ventilation in the roof and it's characterized by brittle roof shingles and a sag in the affected spot. The best way to prevent dry rot is to install a ridge vent, which should be supported by the presence of a soffit vent because you'll have to drill holes into the soffit vents to create space for the air to come out.
Fix Roof Boots
Rubber boots are one of the most overlooked areas when it comes to roofing Tempe, and yet maintaining them is quite simple and easy. All you have to do is remove the old ones, and purchase new ones from your local hardware store and then get rid of a few shingles so that you can place a layer of the new boots before placing the shingles back into place.
Prevent Ice Buildup
Ice buildup on the roof during winter time can lead to a drip in one of the rooms in your house. The good news is that you can prepare your home before the winter starts to avoid all this by making sure that the roof is well ventilated and by installing ice and rain shields.
Eliminate Leaks
The best way to fix roof leaks is not by tackling them all at once because you probably won't find them all in one day anyway. The best way is to repair the first leak you find and make sure that you do it right, with the shingles put firmly in place and the spot closed up real tight before you move to the next one.
Check Valleys
Also referred to as ridges, roof valleys are the corners where two pieces of your roof meet, and most of the water collects there when it's raining, which makes it a prime spot for leaks. So be sure to check the valleys first when you're searching for leaks.
---