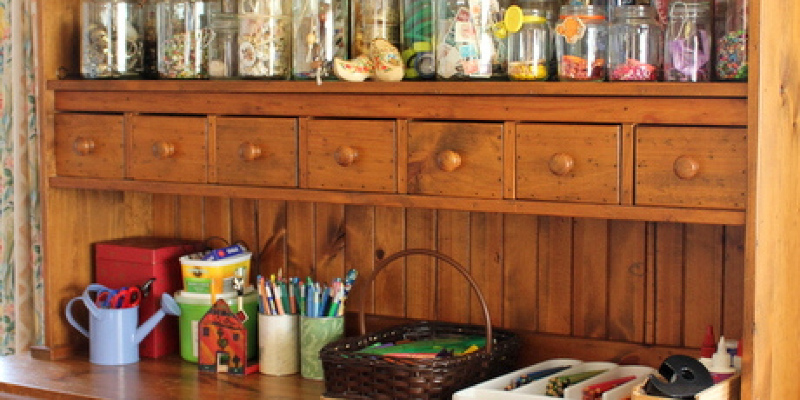 Despite the arrival of digital magazine content, good conservative paper variations are still around, and at my house they pile up quicker than I care to admit. Having spent years as a magazine editor, I can't really bring myself to throw out my assortment of back issues and preferred covers. But there are far better ways to showcase them than pushing them on bookshelves or tossing them into a basket — and these homeowners every took an inspirational strategy. Which one appeals to you most?
Wish to Inspire
Use them as furniture. Pile a pile of magazines high against a wall socket, and presto! You own a stand on which to perch a lamp, a potted plant or a vase. Just be sure the stack is hardy enough that what is on it won't topple over.
Domestic Stories with Ivy
Display them like artwork. Towers of magazines around out this composition in precisely the exact same manner a piece of sculpture might. Maintaining the spines all white adds to the monochromatic feel of this room.
Madison Modern Home
Add a jolt of color. Who does not have a few dozen National Geographic issues lying around somewhere? Their iconic yellow spines awaken a serene space.
Nicole Lanteri Design
Cover a coffee table. If you are not into clutter, this isn't your strategy. However, the checkerboard pattern of magazines on this coffee table makes for an engagingly funky surface.
Holly Marder
Fill a toilet wall. A few magazines in a basket is one thing; an whole wall rack is another. This one takes advantage of vertical space that would have languished.
Balance a leggy table. Slip magazines to the open area under a coffee or console and observe the room warm up in a flash.
Grab and go. Rather than the usual rack or basket, a wall-hung tote corrals magazines in this toilet. It's a breeze to fend the hanger off when you are headed somewhere that requires for studying material.
Michelle Salz-Smith
Mark your location. Wall-mounted sticks, similar to those used to hang dish towels, serve a dual function. Not only can they maintain magazines (or novels) organized and off the ground, but they also function as placeholders so you are never going to lose your spot.
Got a fantastic solution for storing magazines in order? Leave a comment and loop us in!
---